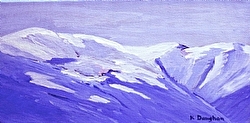 First Snow, Mt Washington, 2010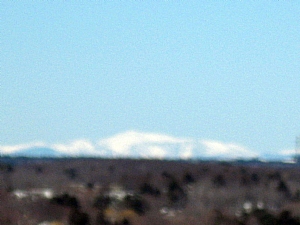 The view of Mt Washington from Portland, Maine today was extraordinary. I drove around taking photos. Some of them aren't very clear, Mt Washington is 100 miles from Portland. The mountain sure looked magestic. I used photo shop to enhance this image. I hope you can see it on your computer. I'll try again tomorrow if the view is good.
The painting of Mt Washington at the top of the page was painted a year ago. A little closer vantage point.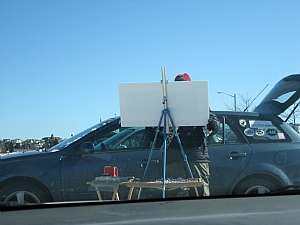 After the photo shoot we went to paint out on Back Bay in Portland. I took my first shot at painting Munjoy Hill. It's going to take awhile to get it right. Here is a photo of my friend painting outside. I, of course, was still in the car. It's still cold here.
Comment on or Share this Article
---
---
---
---
---